TURKEY

Title of National Section: Turkish Insurance Law Association

Contact Persons: Asst. Prof. Ayşegül Buğra -
Email: abugra@ku.edu.tr
Tel: 0090 532 4605361 / 0090 212 3381665

Address:
Sigorta Hukuku Turk Dernegi
(Turkish Insurance Law Association)
Buyukdere Caddesi
No. 195 Kat 1-2
80620 Levent/Istanbul
Turkey

Fax: +90 212 282 82 26

Prof. Emine Yazıcıoğlu - President

Prof. A. Samim Ünan - Vice President

Nuray Dinçment - Treasurer

Asst. Prof. Ayşegül Buğra - International Relations & AIDA Representative

Ayşegül Oktay - Turkish Insurance Association (TIA) Representative

Assoc. Prof. Birgül Sopacı Öztuna - Committee Member

Asst. Prof. Aslıhan Sevinç - Committee Member

Website: www.aidaturkey.com

oOo

Differential Treatment in Insurance Symposium – 15 April 2019

Prof. Samim Unan, Vice President of the Turkish Insurance Law Association (TILA), Dr Margarida Lima Rego, President of AIDA Portugal and Dr Aysegul Bugra, TILA Officer and AIDA Presidential Councillor are among the participants in the "Differential Treatment of Insurance: Collateral Damage?" Symposium being held on Monday 15 April 2019 at Koc University in Istanbul, chaired by Prof Unan.

A link to the programme details is to be found here

oOo

Turkish Insurance Law Association (TILA) Seminar - 20 November 2018

'Recent Developments in Reinsurance' seminar organised by the Turkish Insurance Law Association (TILA) was held at Milli Reasürans, Istanbul on 20 November 2018. Prof. Robert Merkin (past President of the British Insurance Law Association (BILA) and past Vice-President of AIDA; Lloyd's Professor of Commercial Law at the University of Exeter) gave an overview of the recent developments in reinsurance law focusing on recent court decisions from the UK and the project of 'Principles of Reinsurance Contract Law' (PRICL). The seminar was attended by insurance law academics, legal practitioners, reinsurance brokers, and reinsurance company representatives. The questions during the Q&A Session centred on issues such as subrogation in reinsurance, follow the settlements clauses, and the presumption of back-to-back cover. The seminar was moderated by Prof. Samim Ünan (Vice-President of TILA and Honorary Member of the Presidential Council of AIDA; Professor of Insurance Law Galatasaray University) as well as Dr. Ayşegül Buğra (AIDA Representative of TILA and Presidential Council Member of AIDA; Assistant Professor in Transport and Insurance Law at Koç University).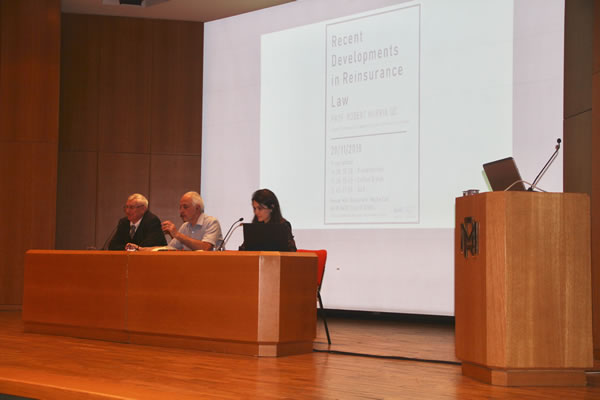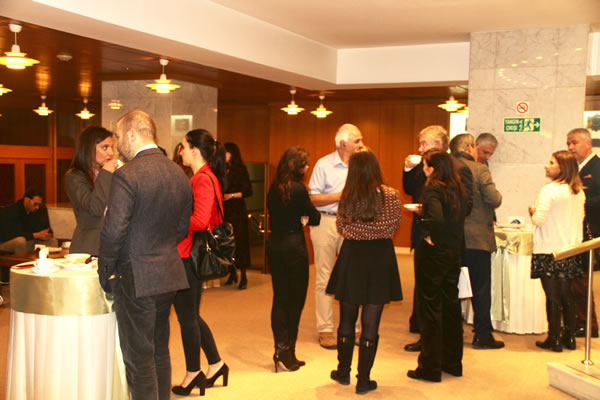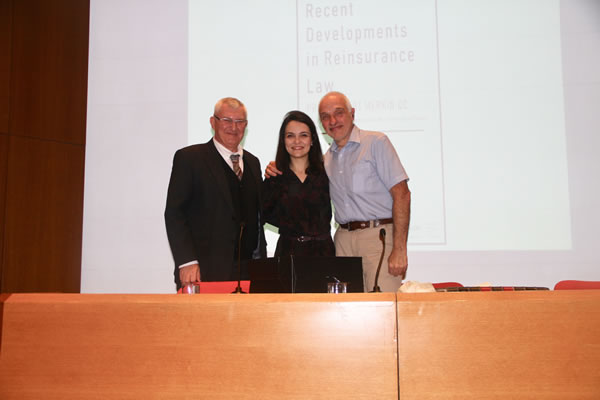 oOo

Attached is the book on Transparency which contains the papers submitted for the joint seminar organised by the Turkish and German Insurance Law Associations in Istanbul on 4 May 2012.

oOo

See below for details of a seminar organised by AIDA Turkey in conjunction with with Koç University of İstanbul.